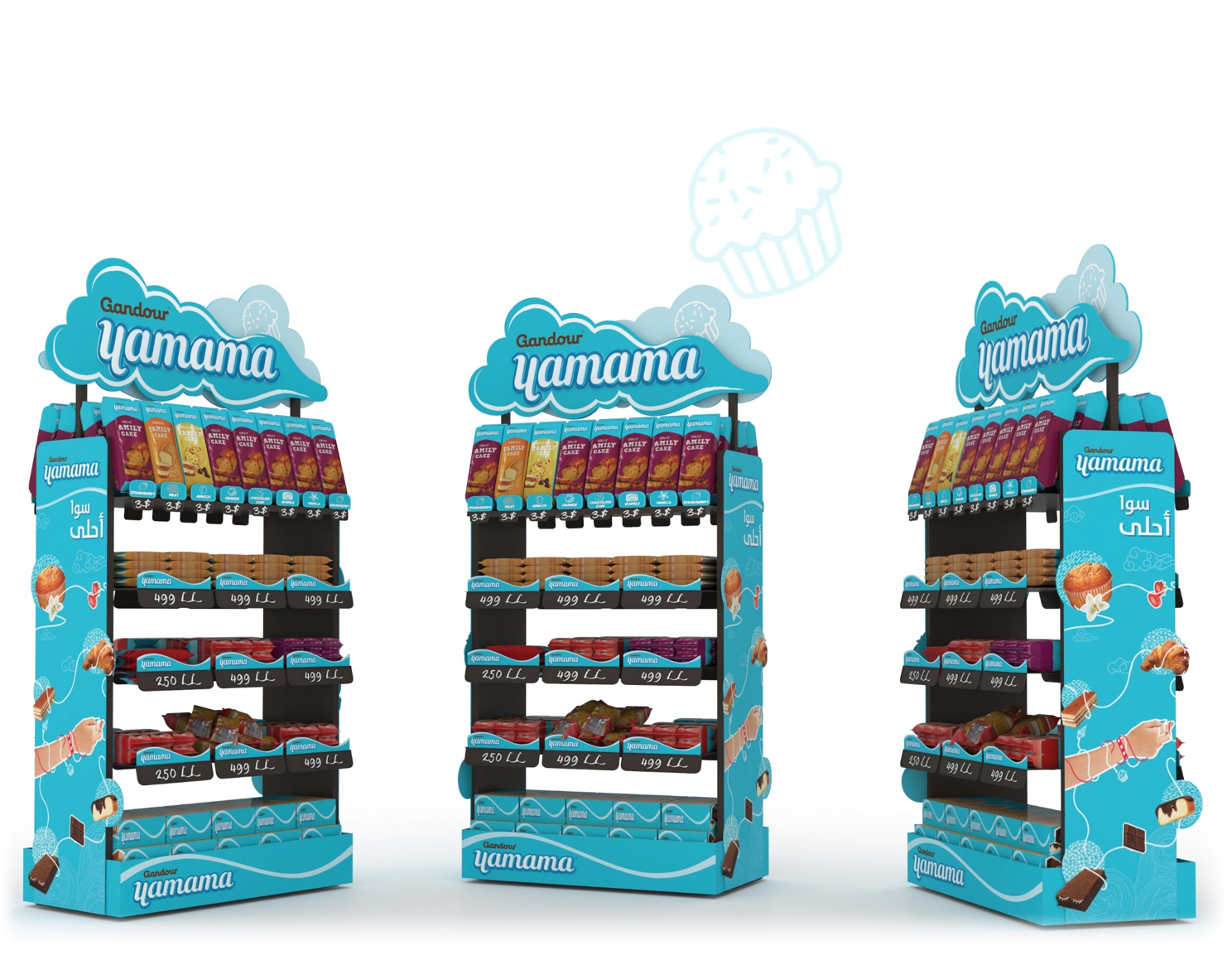 Whether it's cake, brownies or croissant, Yamama is sure to satisfy your hunger in a fresh and delightful way. With a wide range of flavors and formats, Yamama brings together sweet memories of home baking with a convenience that will keep you excited and coming back for more – Gandour
Gandour approached SWX with hopes of us being able to capture the brand essence of their newly acquired range of cakes and bakes for their in-store displays.
Our exploration began with an analysis of the product range, and what would be the best way to display the various products on a single stand. The sizes, shapes and nature of the products drove the basic layout of the stand.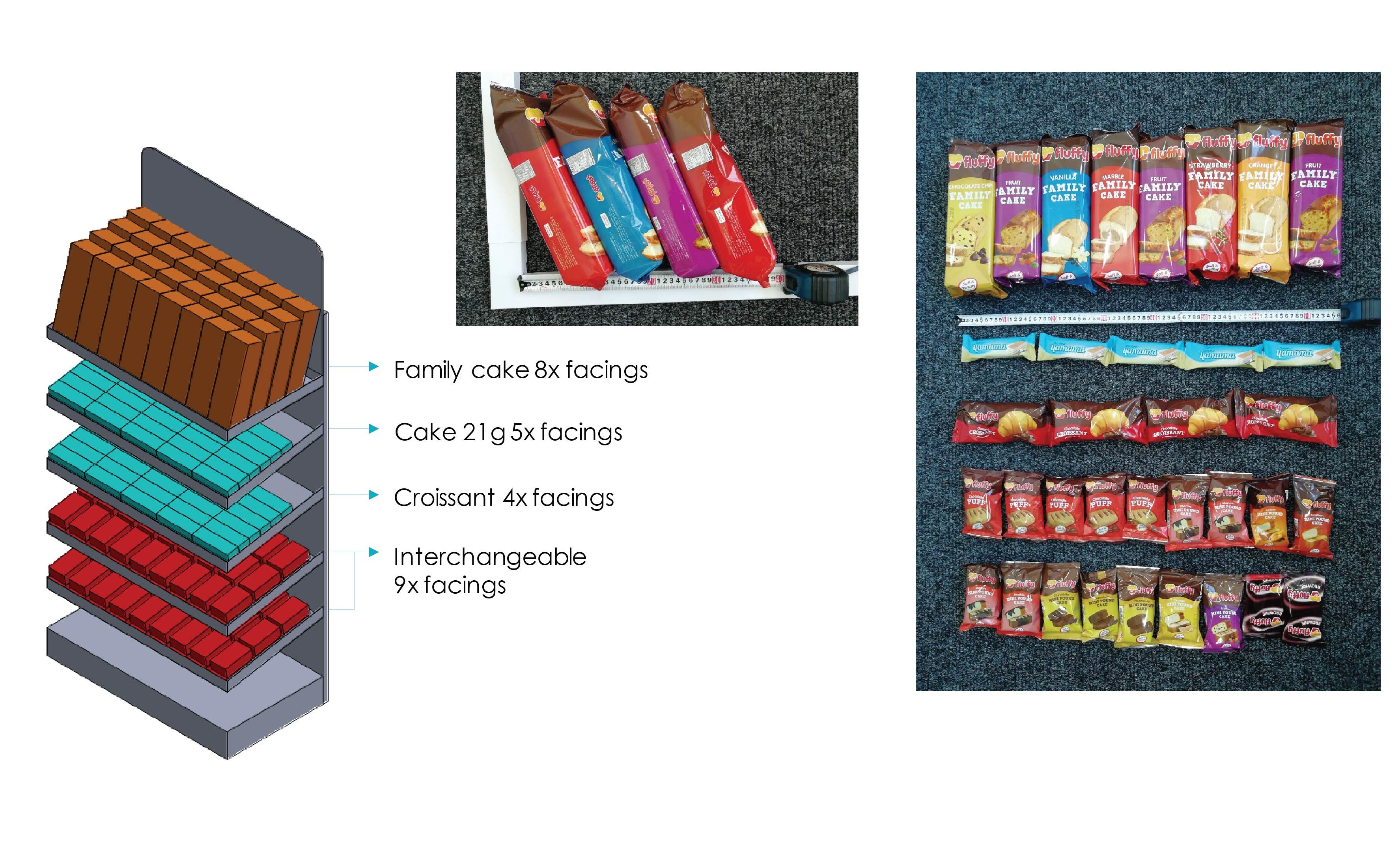 Since the Yamama product range is so wide, we had to make sure that the right products would be easily accessible for their respective target market: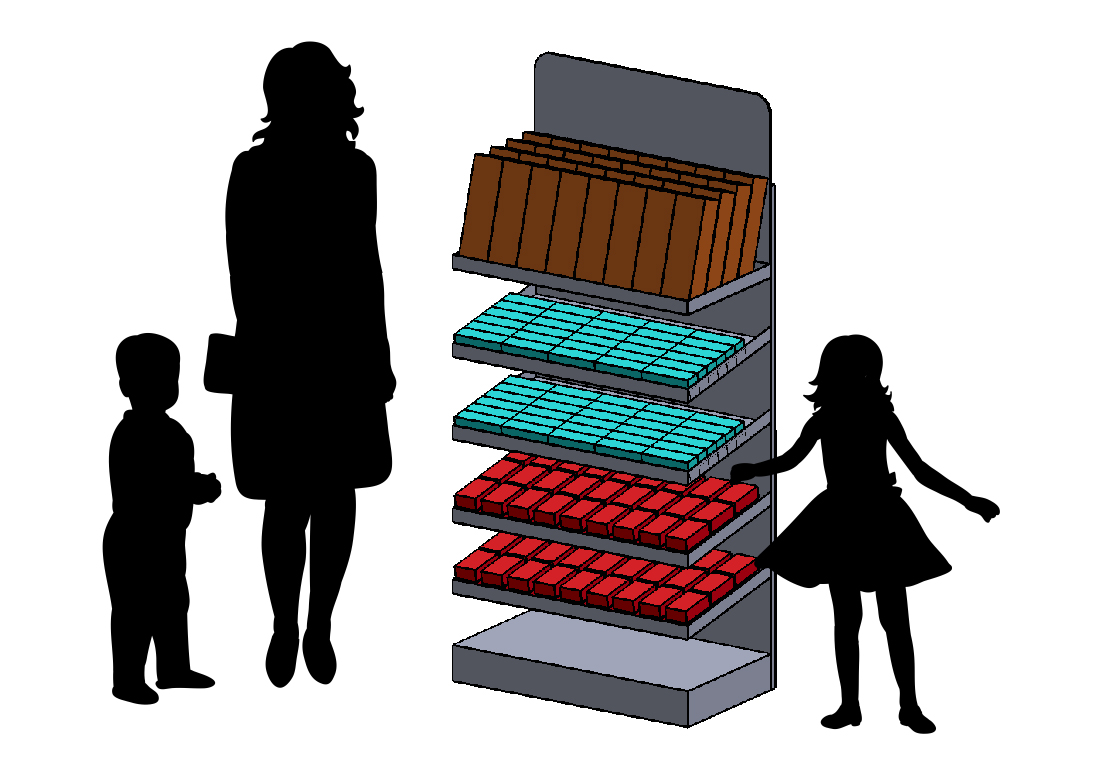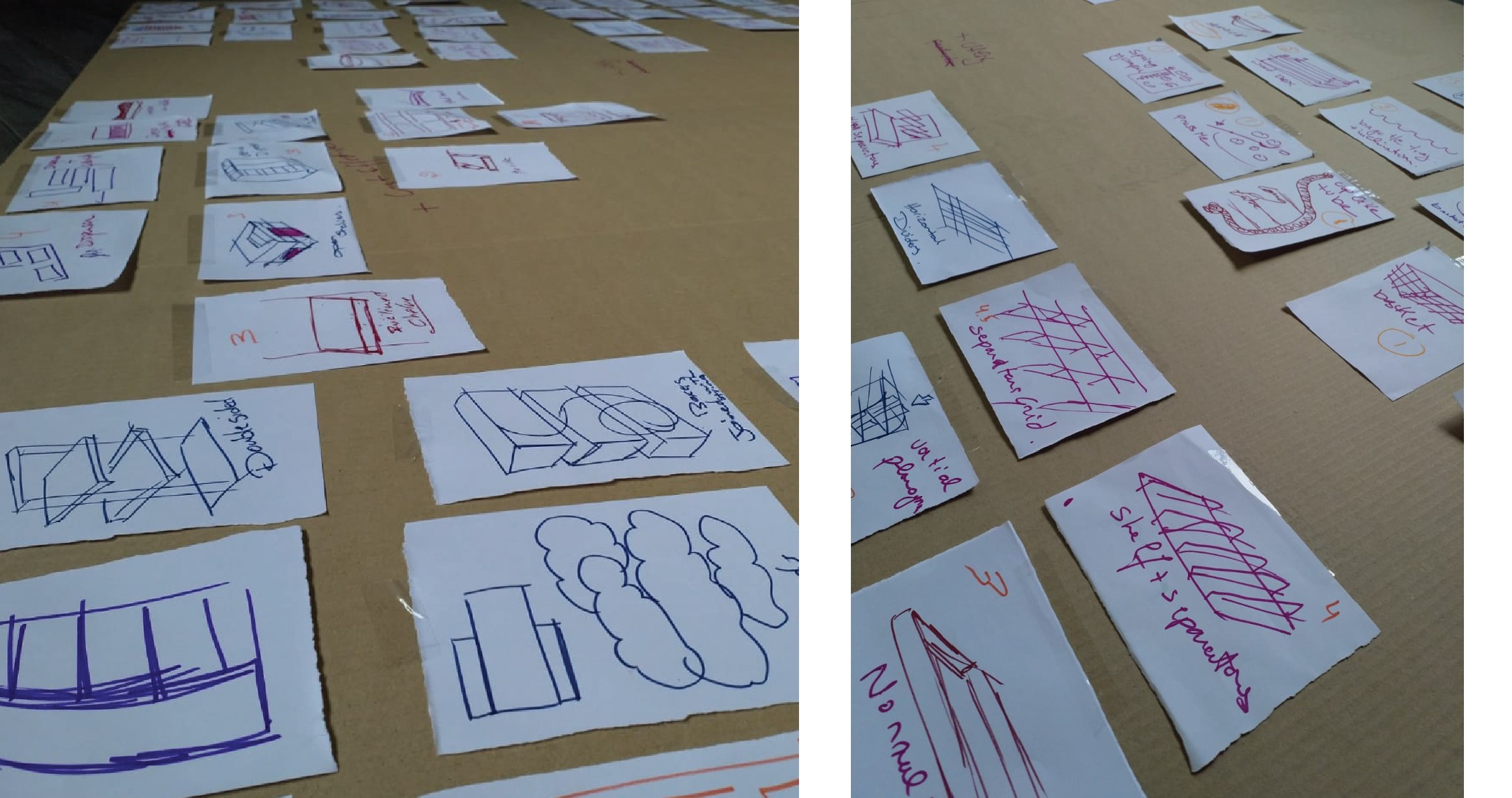 Once the basic layout and planogram of the products was established we then shifted our focus to brand image, paying attention to the particular themes which could highlight the brand.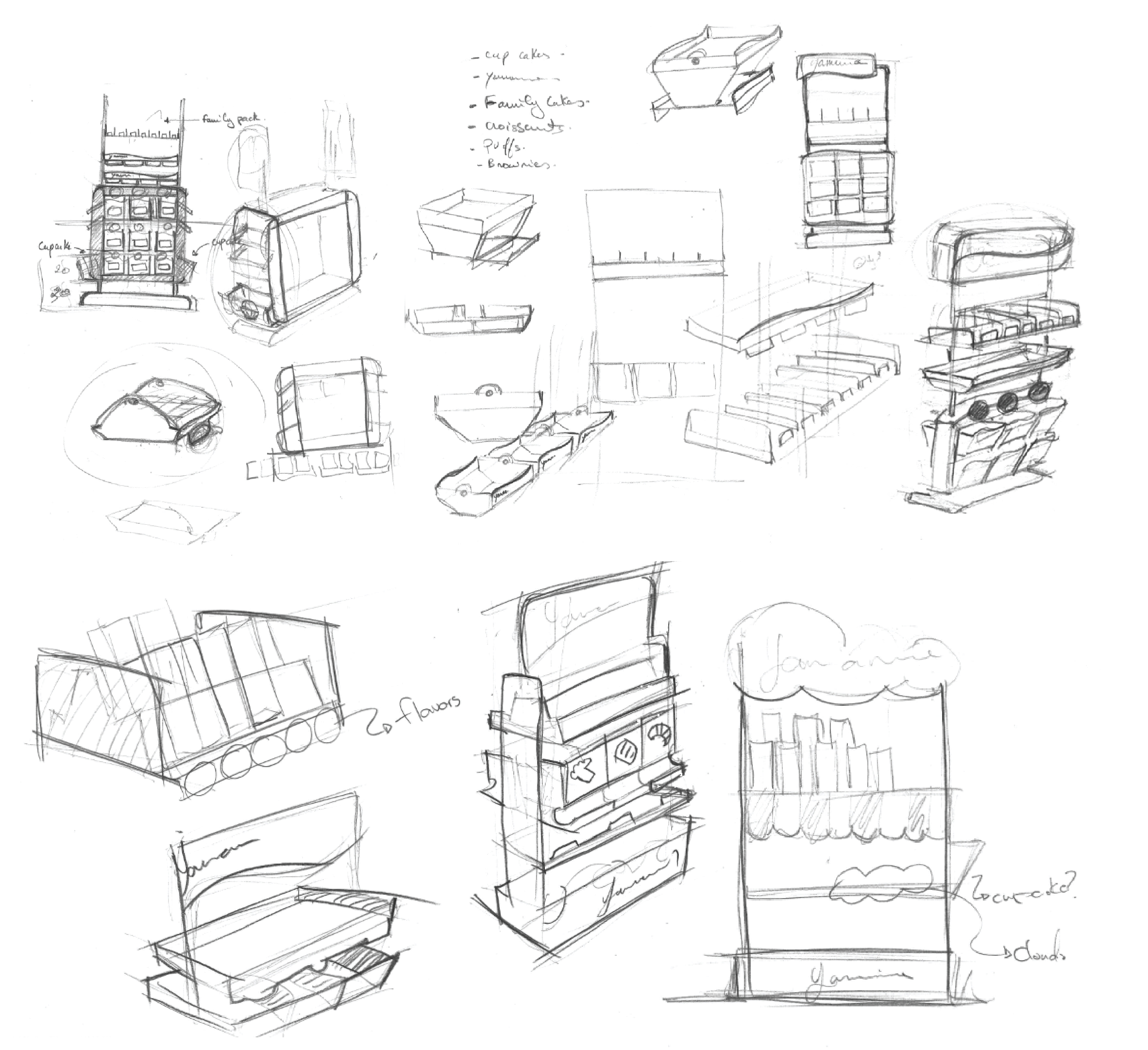 The chosen themes were eventually narrowed down to a choice of three, each design boasts features which reflect its original inspiraton: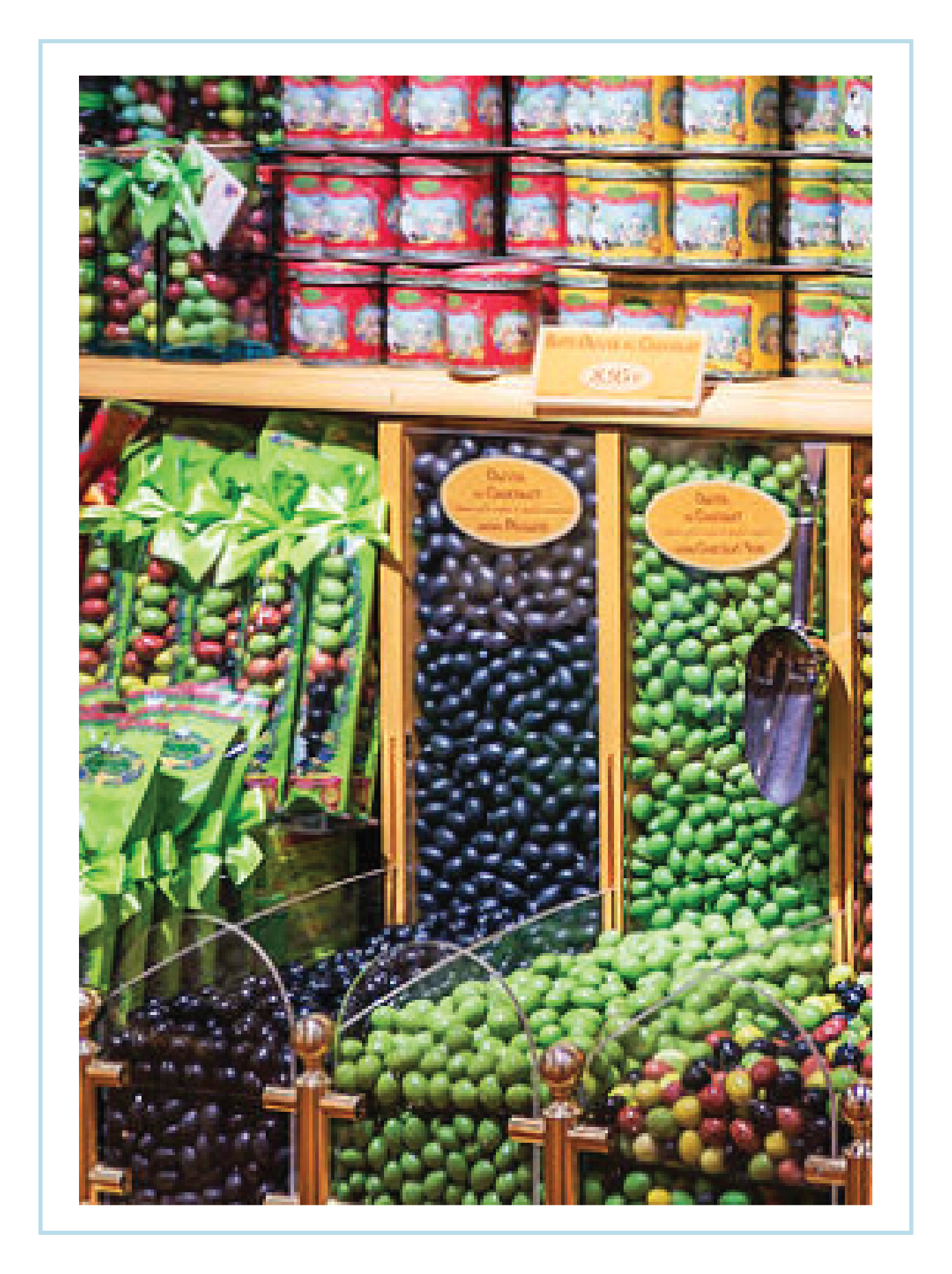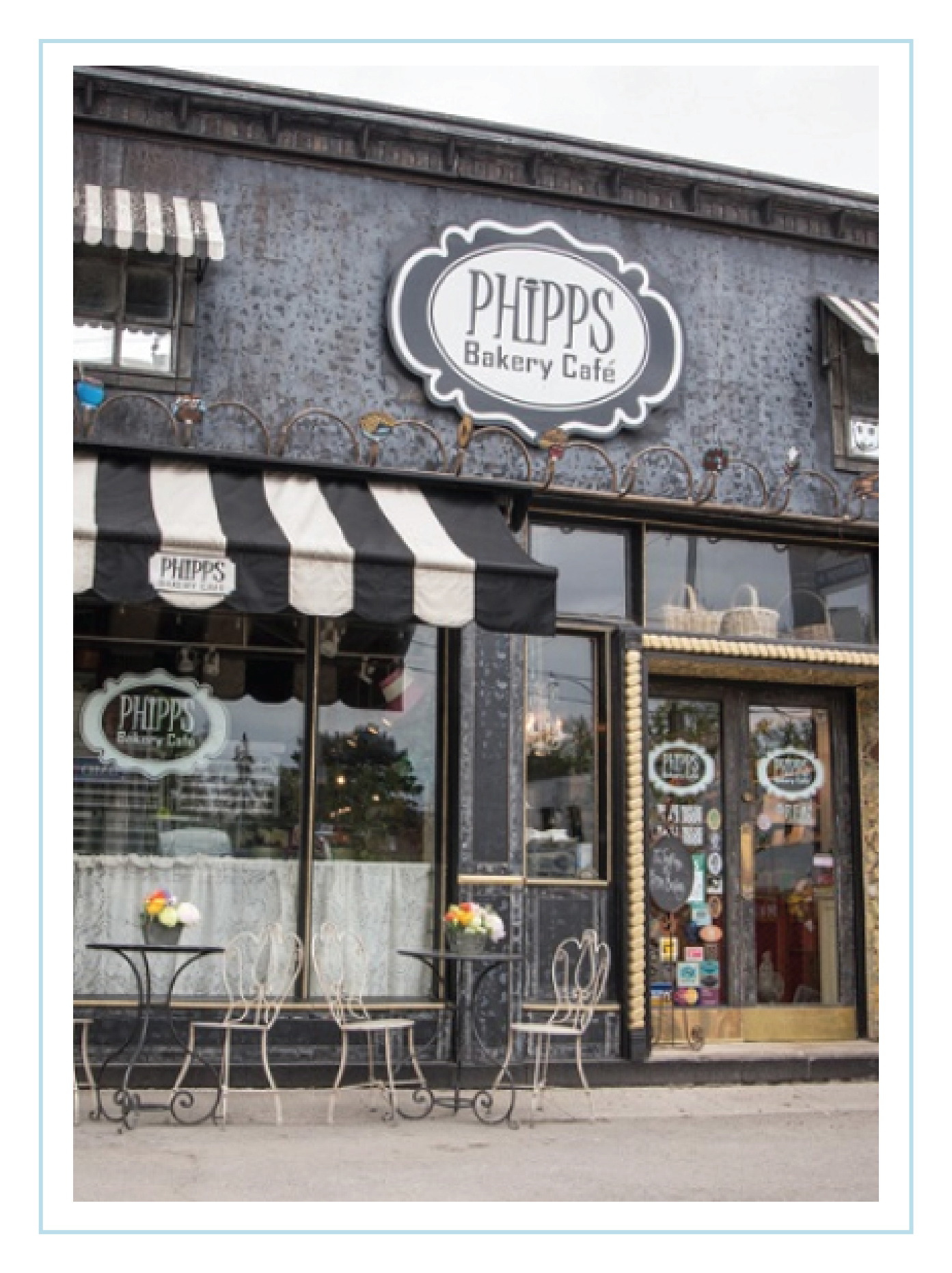 Direction 2:
Patisserie Française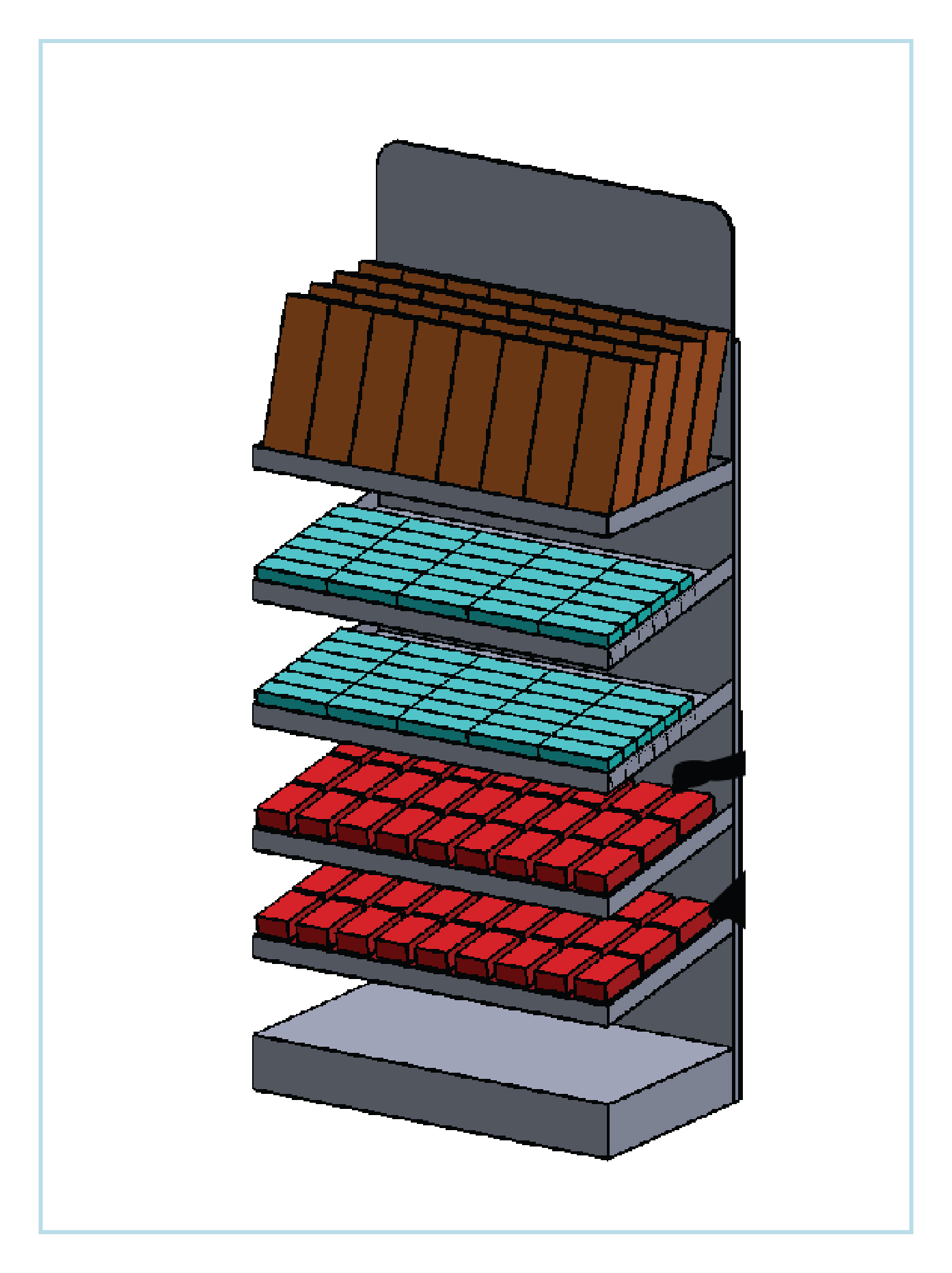 Direction 3:
Basic/Cost Effective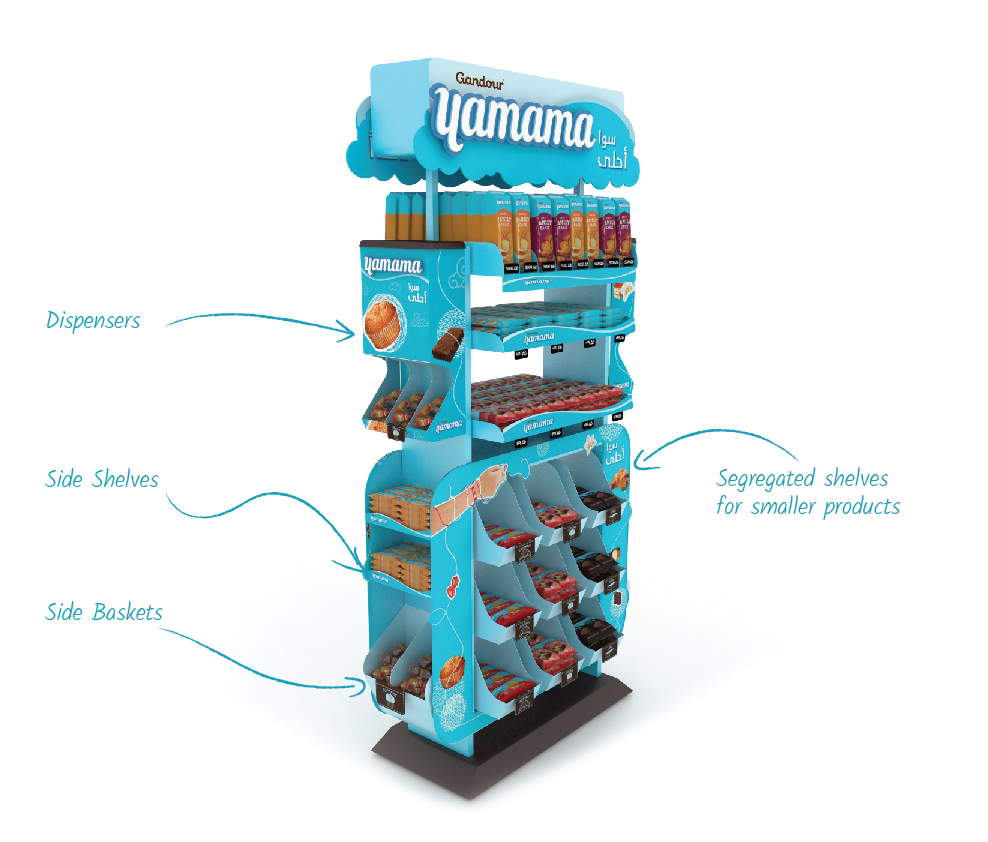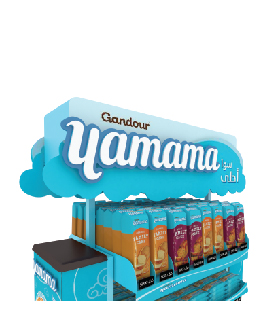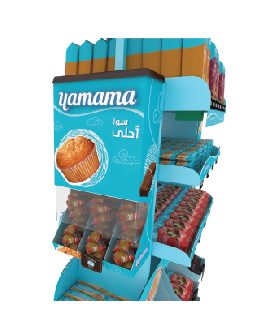 Seperated trays for
every product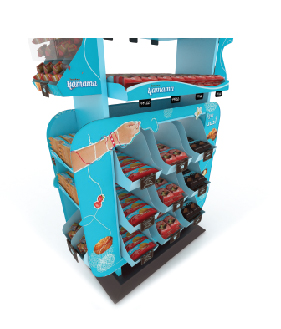 Side access to
products via baskets
and dispensers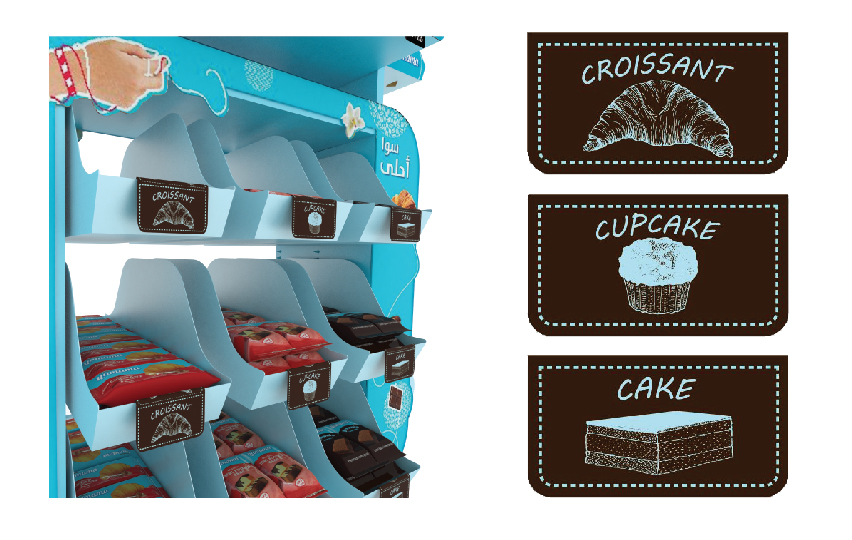 Shelf graphic details to organize products.
Direction 2: Patisserie Francaise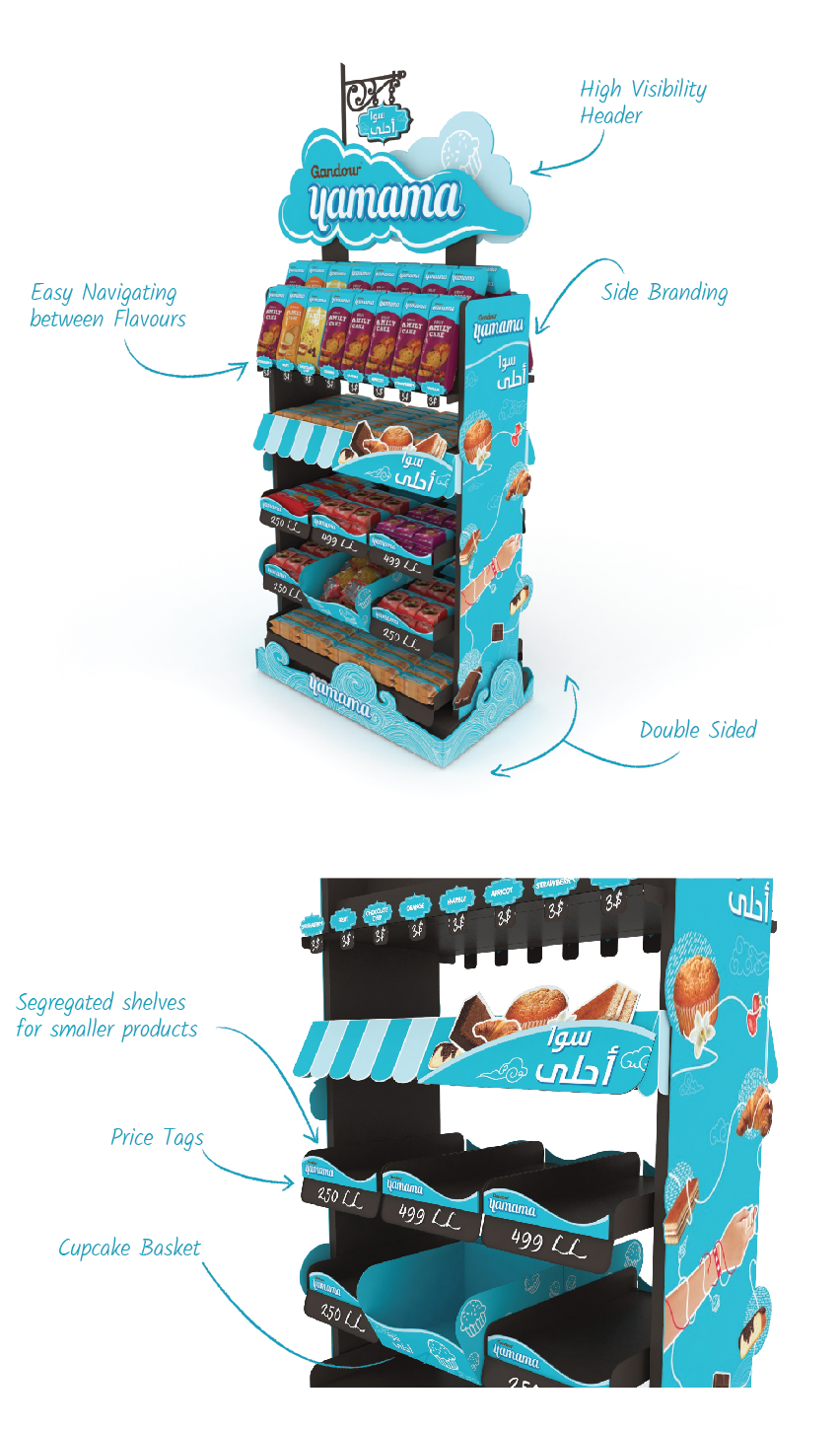 Direction 3: Basic/Cost Effective
As a third option SWX pitched a more economic design, which still met all of the client's needs, but in a less eccentric/detailed form. This design was explored specifically with a lower budget in mind.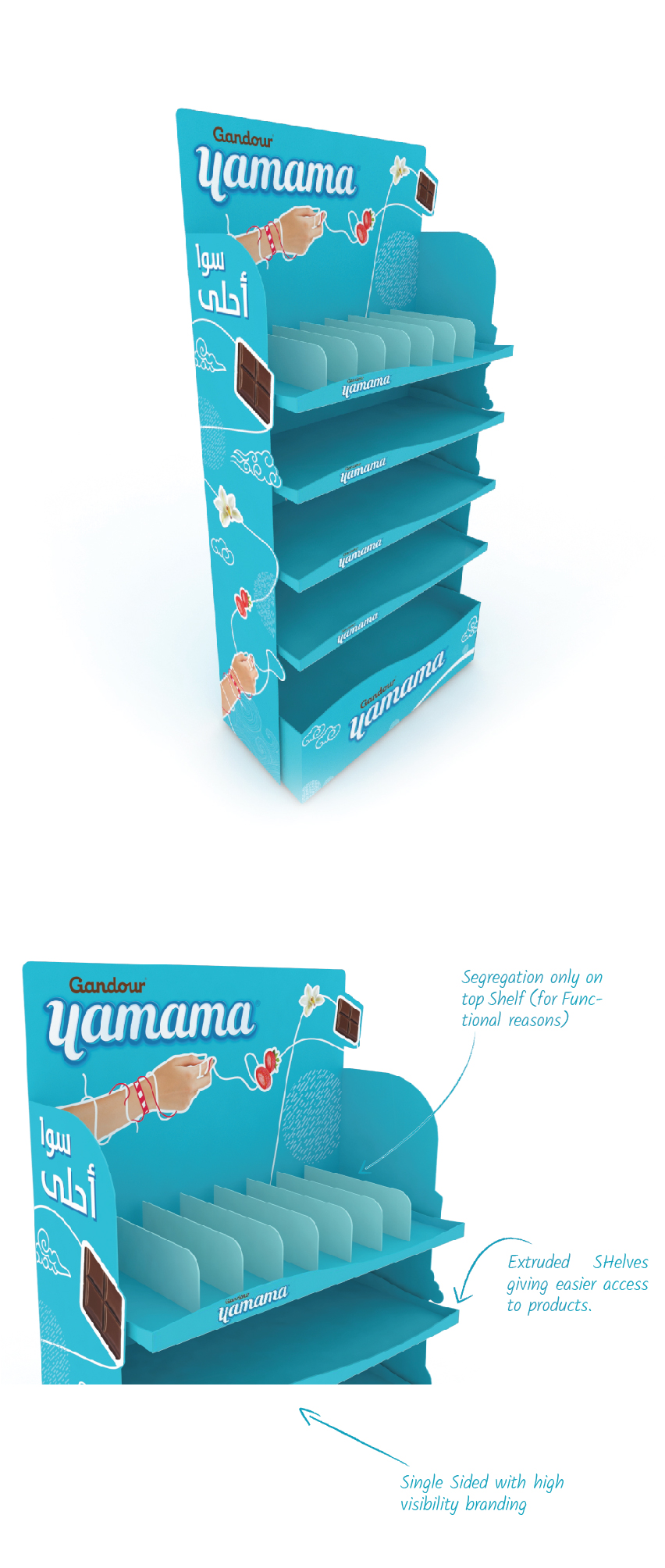 All three stands were designed to be appealing to both parents and children, as well as create an emotional reaction, therefor draw attention in store.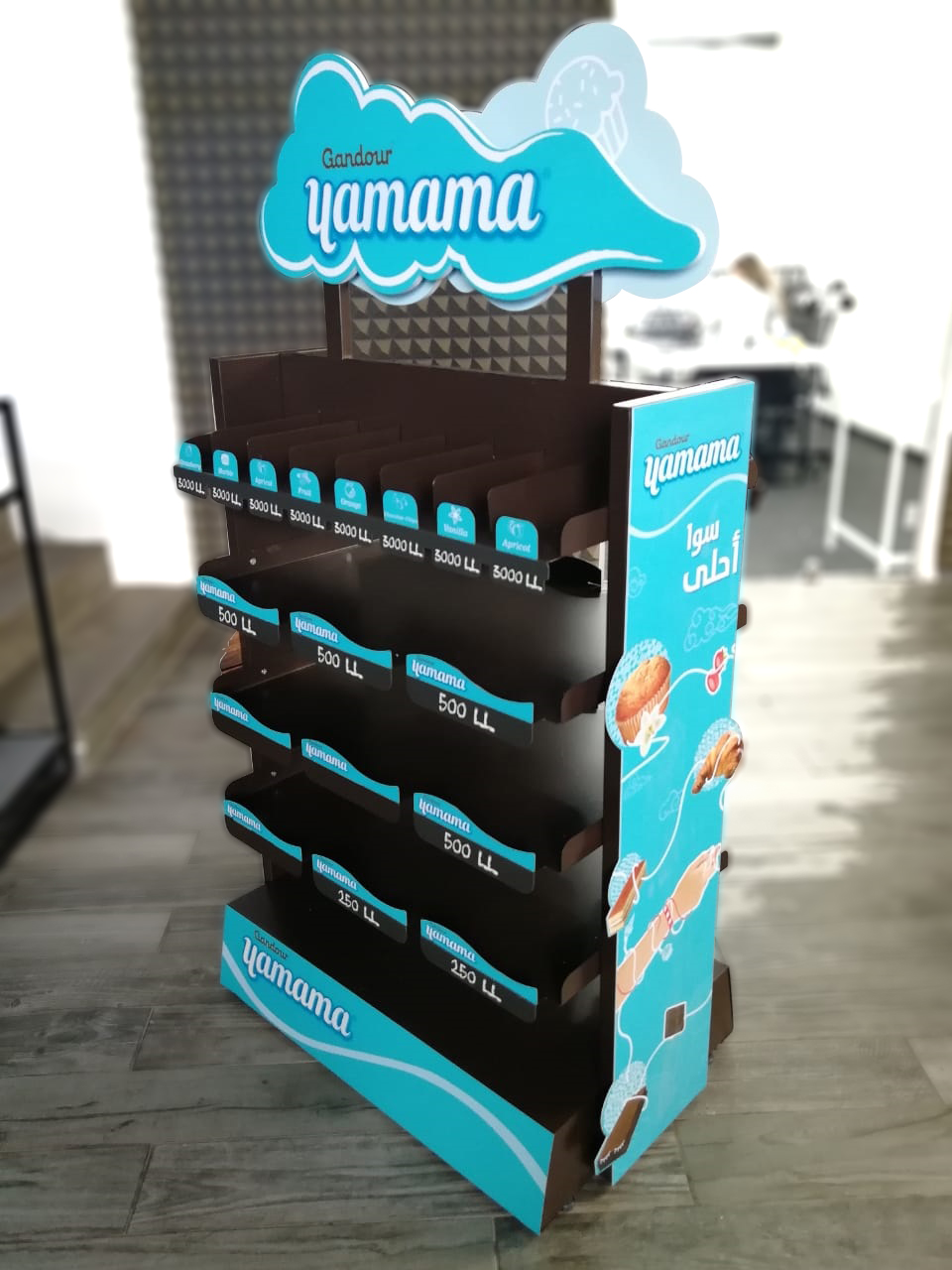 Final design included a mix off design features which the client choose off of the above.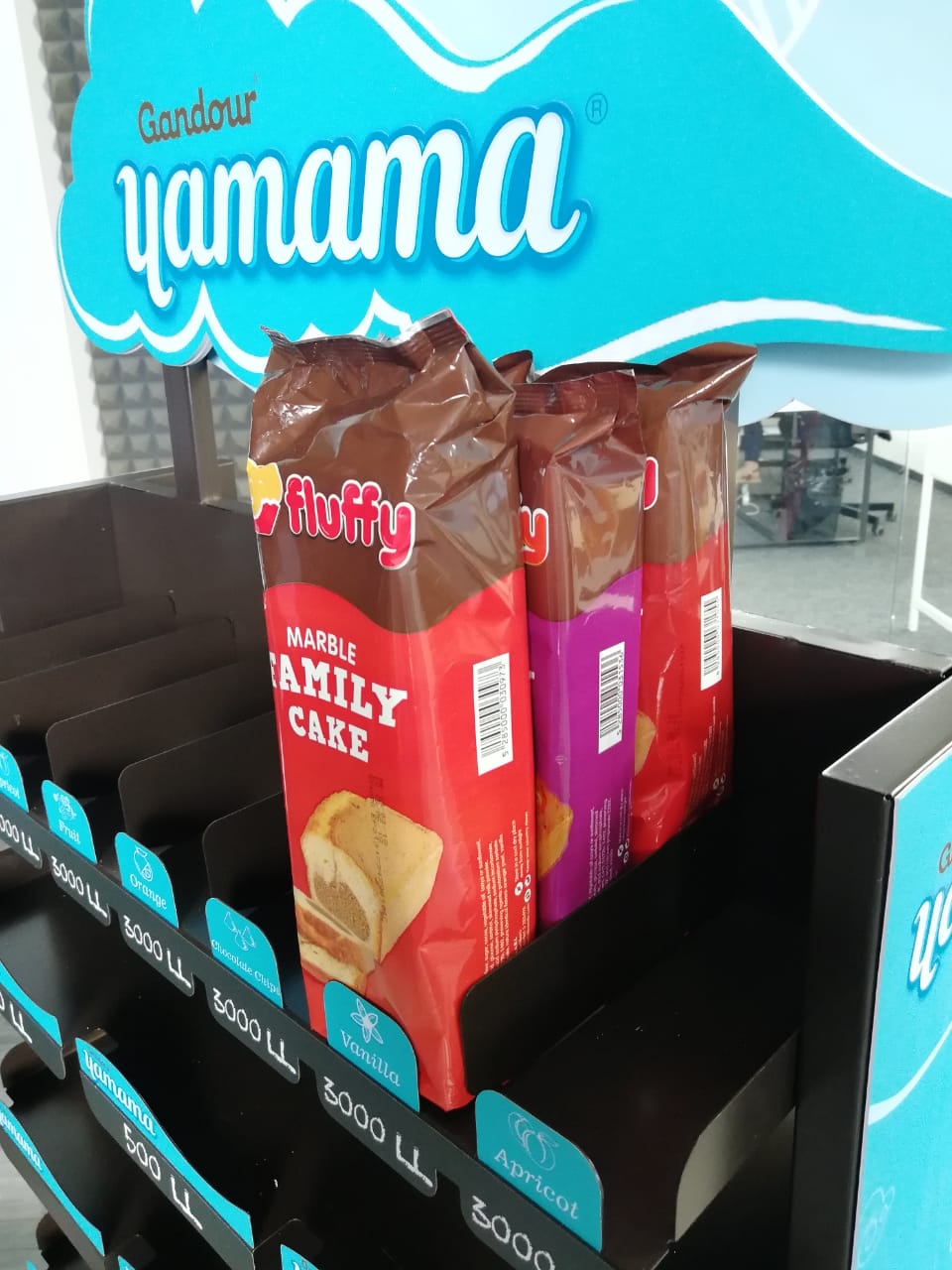 Dividers on the top shelf which insures the family cakes stay upward.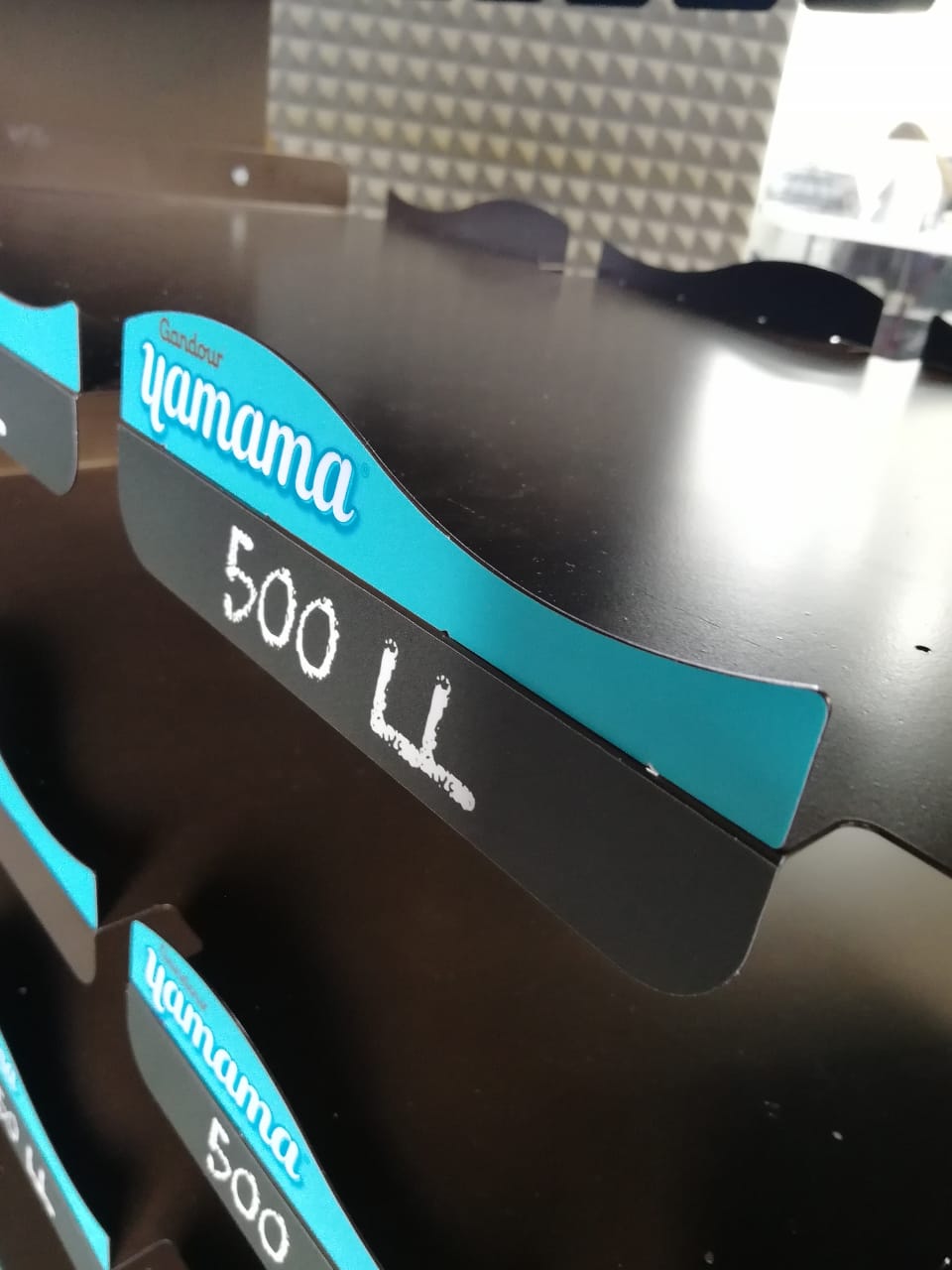 Shelf ticket with prices helps organize the monogram.