Crispy, airy-centered, chocolatey delights
So light they could just float away, and in this design they seem to be doing just that. In fact, they're so weighless they appear to be defying gravity and lifting the shelves along with as they float away.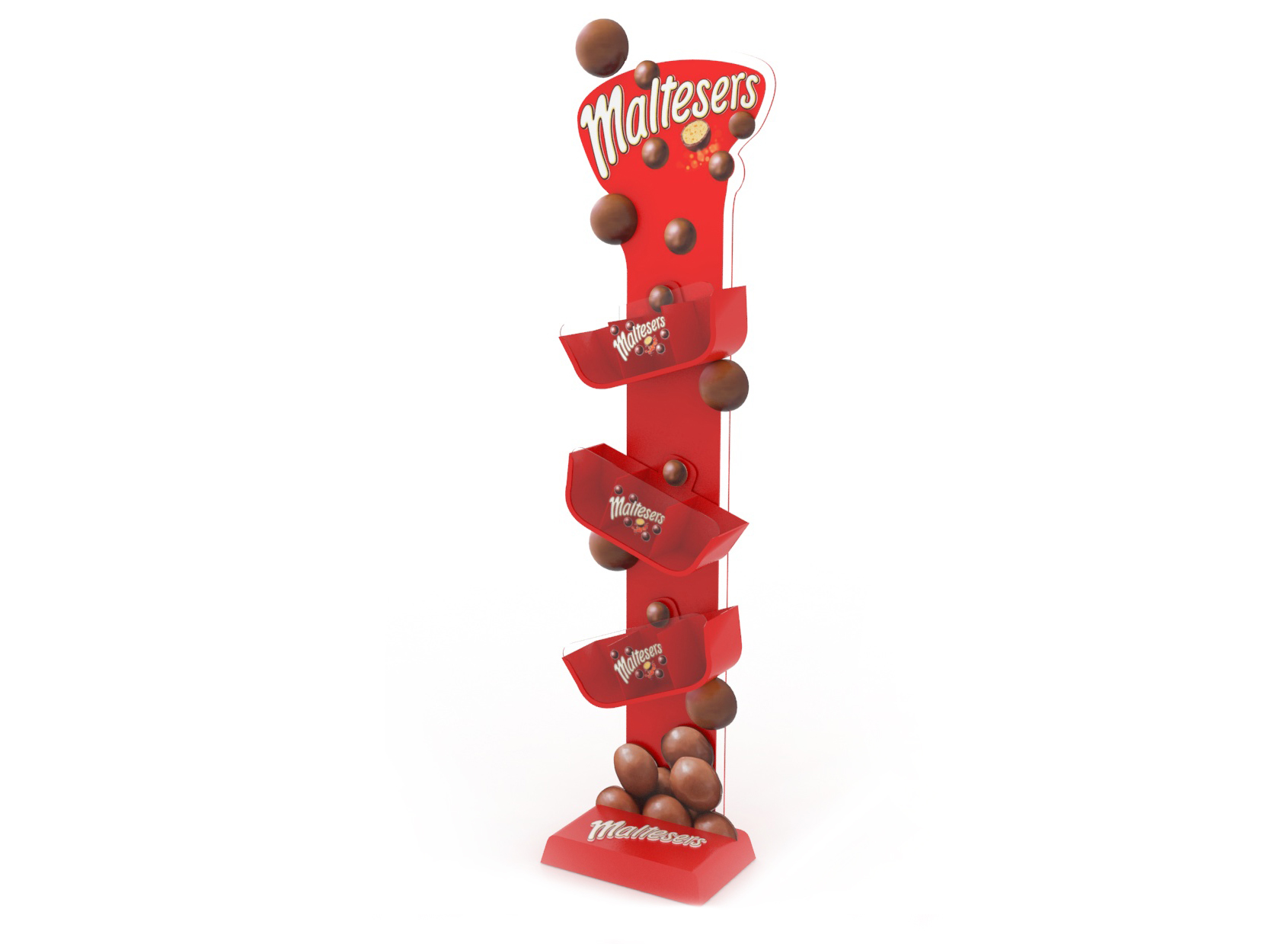 A light stand in every sense of the word: small footprint, thin back, refined shelf baskets with a clear acrylic edging all along. What better way to represent the wonder that is Maltesers.