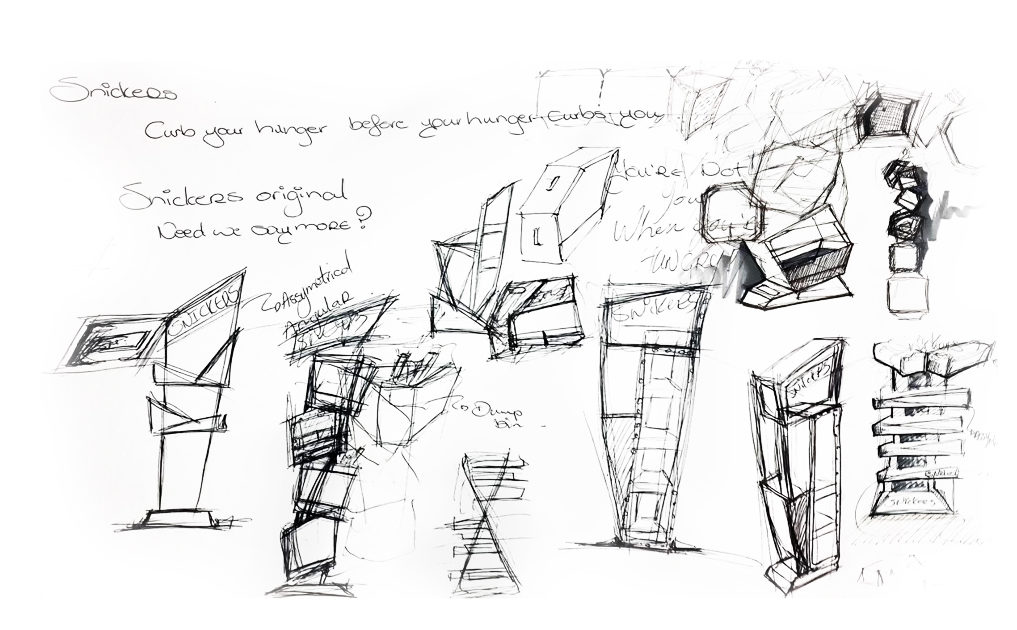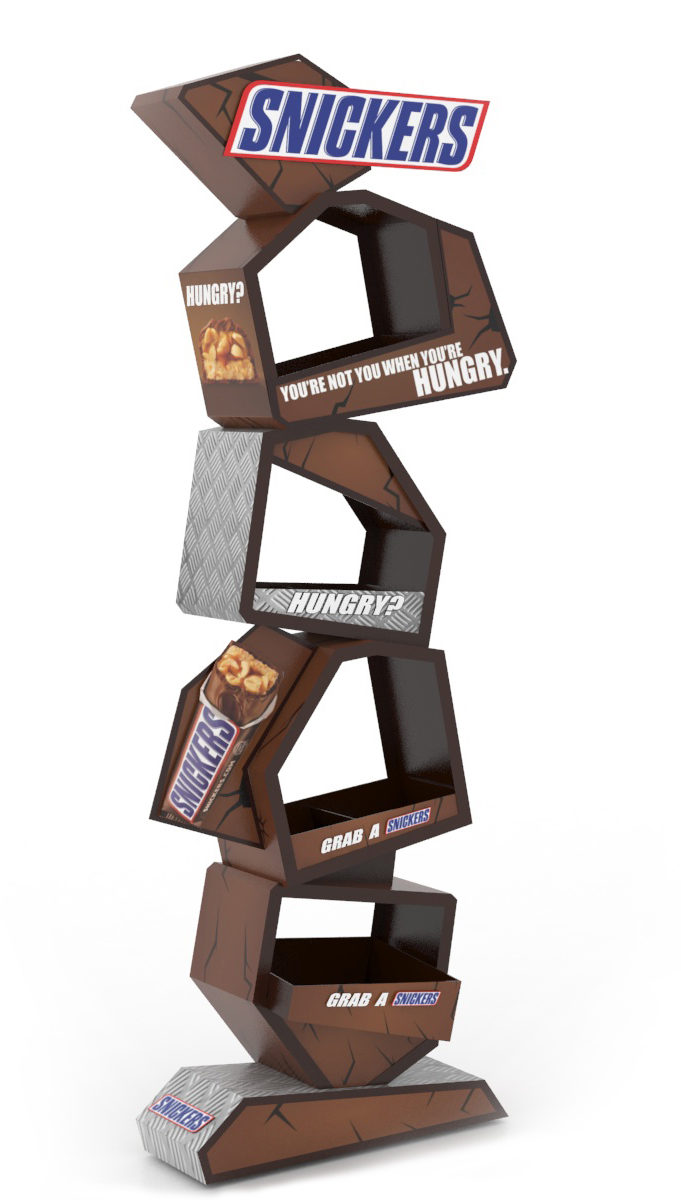 Twix War
As the war wages on between the left and right twix sticks, we're here to put another spoke in the wheel. Two units, identically shaped but boldly contrasted in colour, share a common base and header with generic Twix branding.
The rivalry between left and right continues through this design, which side will you choose?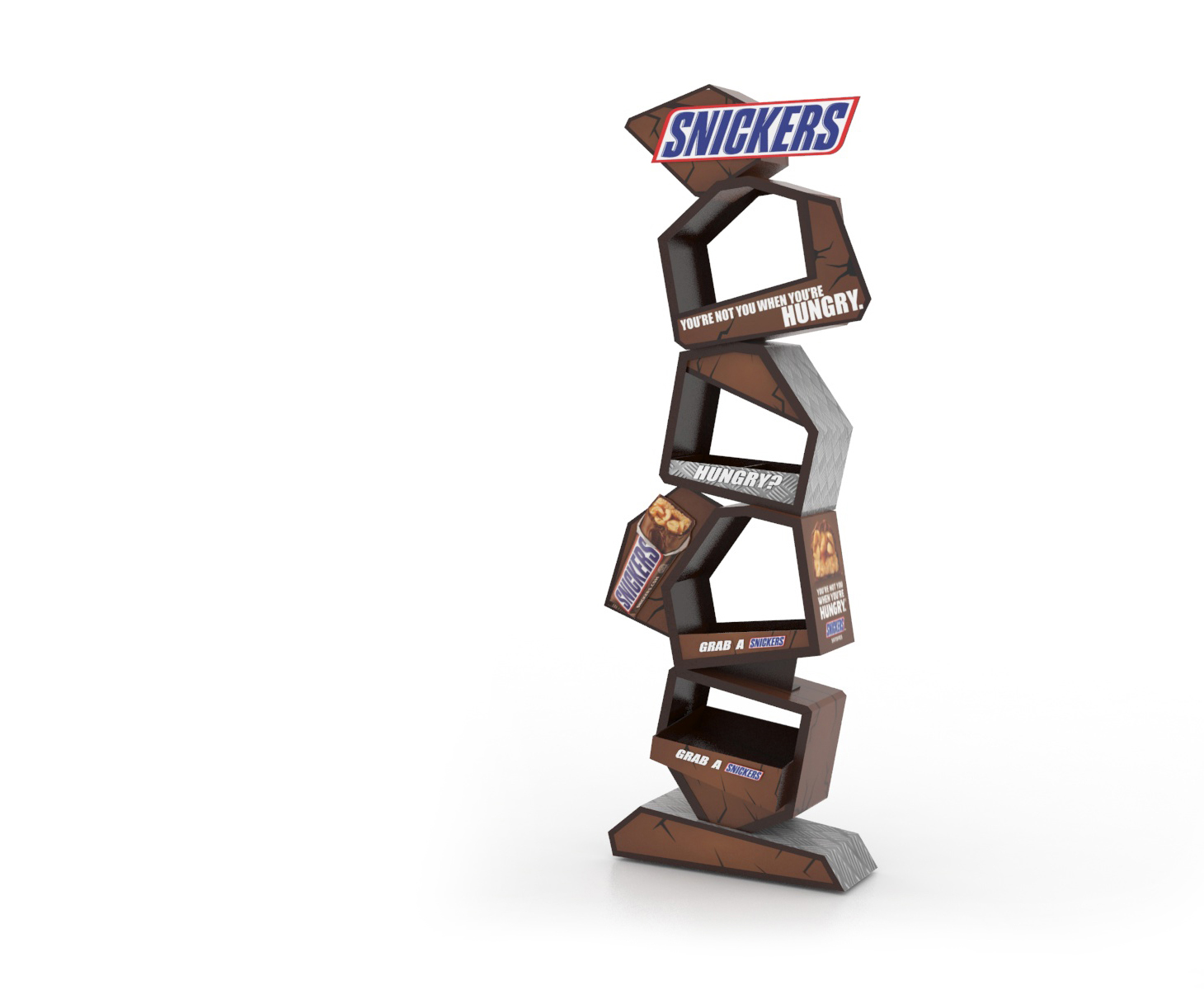 The deconstruction of the shelf levels reflects the band's essence while leaving it's
viewer with a sense of bewilderment at the same time. If the stand is looking a bit
wobbly, you're probably hungry. The combination of strong angular lines, steel tread texture and cracks all around, echo Snickers' rough and tough character.
The result is a deconstructed but visually interesting mess of a stand.