M&M built their chocolate factory theme across most Carrefour stores in the region. The colorful pipes transport us from a shopping environment into a world of sweet chocolate-filled dreams.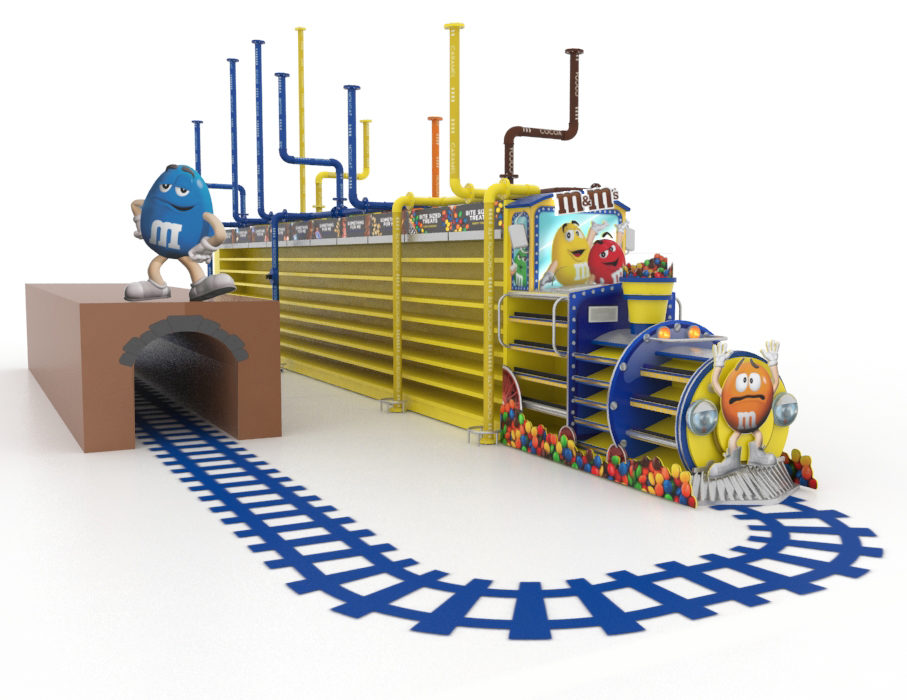 In Carrefour Amman, one of M&M's competitors placed a large gondola end that dominated the chocolate factory. Mars then presented us with the challenge of reclaiming the space. We needed to do something big and daring. We knew this was going to be a fun project, and we accepted the challenge on the spot. Turns out this was going to be one hell of a ride.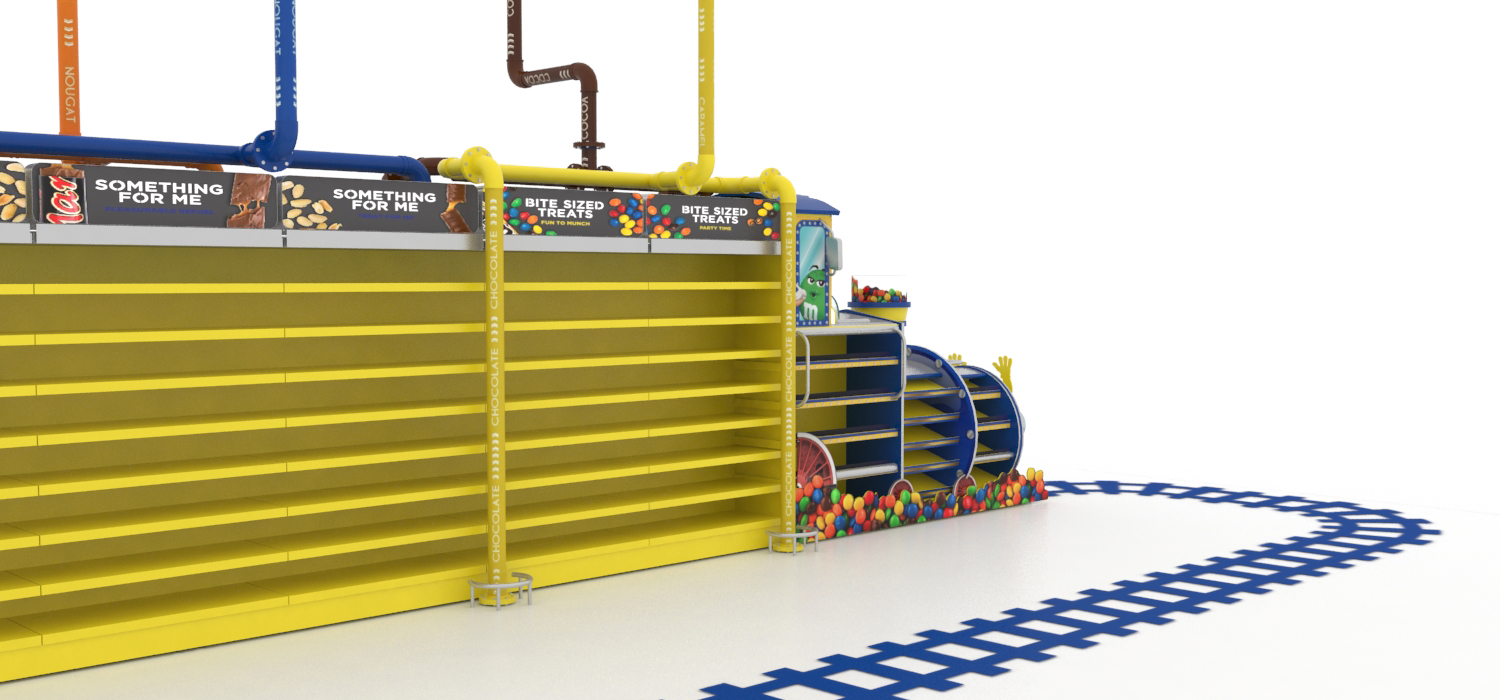 Everyone at the office wanted to take part of the brainstorming because of how much fun we were having, not because Mars gave us a large amount of drops to "study." We all booked a ticket and took the M&M train to Carrefour station in Amman, where it parked.
The train makes one round-trip per day. After closing hours, under the cover of the night, the train makes a quiet trip back to the chocolate world to stock up on treats.
Right before the store opens, the train arrives back in Carrefour, bringing everyone a magically sweet bite.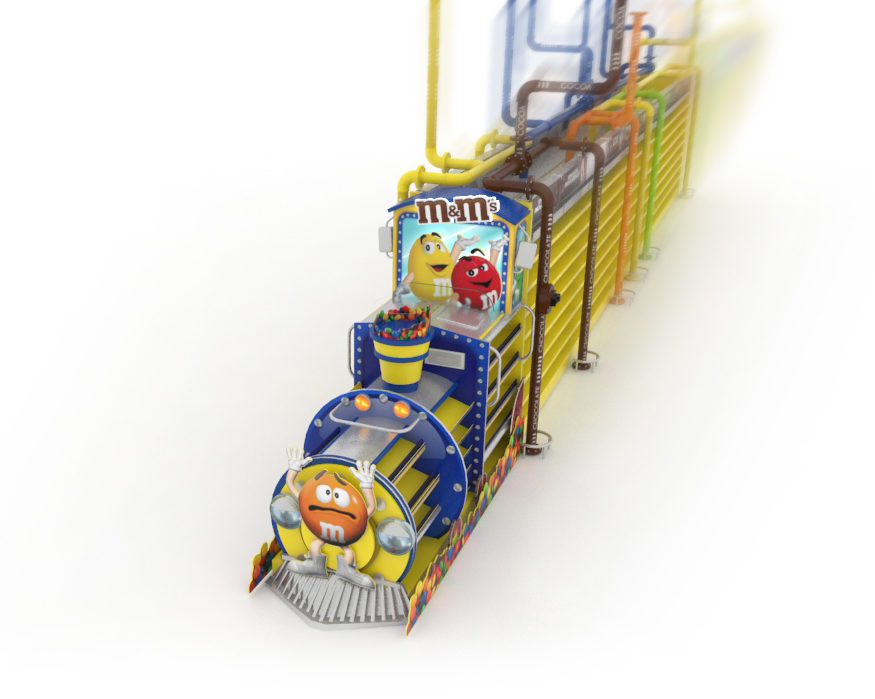 In store execution: